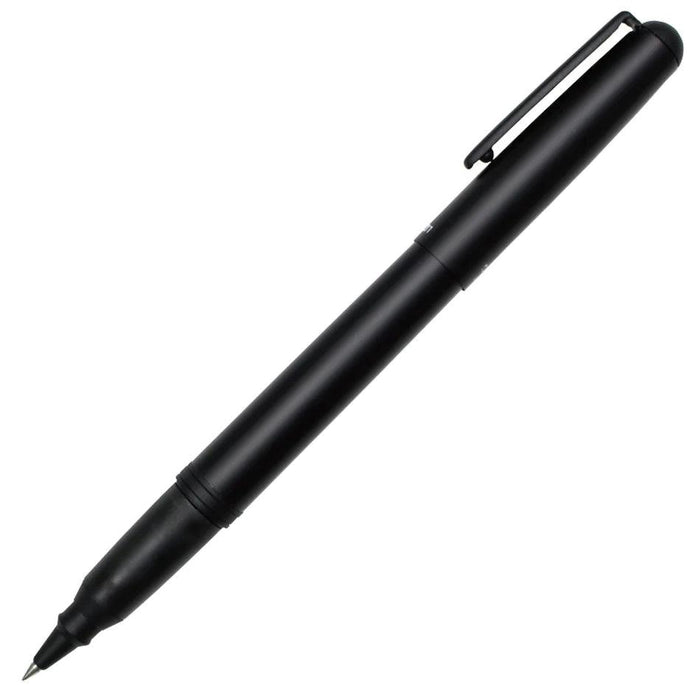 OHTO CR01 Ceramic Roller Pen
Sold out
Original price
$ 21.23
-
Original price
$ 21.23
Availability:
Out of stock
Availability:
Out of stock
Availability:
Out of stock
Experience writing like never before with the OHTO CR01 Ceramic Roller Pen. Meticulously designed and crafted with impeccable quality, this pen provides a smooth and consistent writing experience, equipped with a rubberized grip and a lightweight aluminum barrel for effortless use. OHTO's patented Non-Dry refill technology ensures that the writing tip remains moist and ready to write, even when the cap is off. With a robust SiC ceramic ball and 0.5mm black ink, this pen delivers reliable performance every time.
FEATURES:
Ink: C-305 Ceramic Roller Refill(0.5mm Black ink)
Body: Matt Black/Camouflage Kaki/Camouflage Black
Size: Full length: 142mm, Diameter: 13.3mm(max 16.8mm)
Weight: 33.4g
Material: Cap/Barrel: Aluminium, Taper: Brass, Clip: SK, Grip: Elastomer, Cap/End plug: Brass
Spare refill: C-300 series 
How to Replace your ink refill
To replace the ink in your OHTO CR01 Ceramic Roller Pen, you will need to purchase an OHTO C-300 series roller refill. The standard refill for most Ohto ceramic roller pens is the C-305, which has a 0.5mm ceramic ball tip. However, any C-300 series refill should work in your pen, allowing you to choose a tip size that best suits your writing style. The series includes:
C-304: 0.4mm ceramic ball tip
C-310: 1.0mm ceramic ball tip
After purchasing the correct refill, you can replace the ink by unscrewing the pen body, removing the spent refill, inserting the new refill, and carefully screwing the pen body back together. Always make sure to handle your pen and its parts with care to avoid any damage.