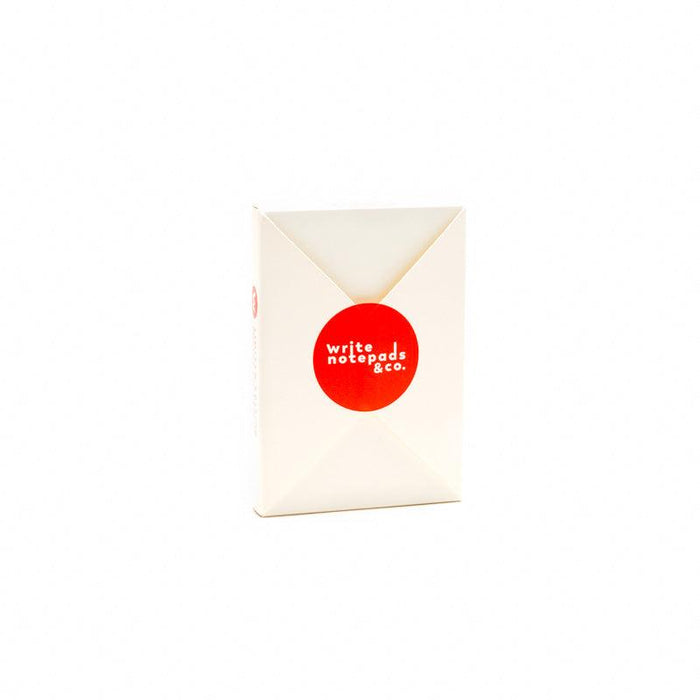 Fingerprints Edition
Original price
$0.00
-
Original price
$0.00
Availability:
399 in stock, ready to be shipped
"Fingerprints" Fall 2017 Limited Edition
From the looks of things, it should come as no surprise that this edition is a departure from what we've released in the past. Fall is the time of year when tree leaves transform into a spectrum of natural colors, so we decided to take things from our environment and transform them into a medium for art. Wood is used in just about every process in letterpress printing and die-cutting, so we chose it as the star of our show.
From the stamped pattern taken from the ends of wooden dowels, showcased in black to accentuate the "fingerprint" of each dowel, to the rouge stamp symbolizing that it's okay to go against the grain (pun intended), each is unique. We also thought it would be fun to create a logo specific for this edition that tips the cap to some of our mid-century design heroes.

The books and boxes are printed on a natural colored paper stock from the Neenah's Eames collection. The interiors contain 64 pages of blank paper for you to sketch out your next big idea.  
"Fingerprints" Limited Edition
Sold as a boxed set of 3 notebooks
3.75" x 5.5" PUR glue bound notebook with blank pages
80# cover stock with letterpress details
64 interior pages of 70# paper stock, selected to perform best with most writing implements.
Printed with vegetable based inks.
100% American made in Baltimore, MD