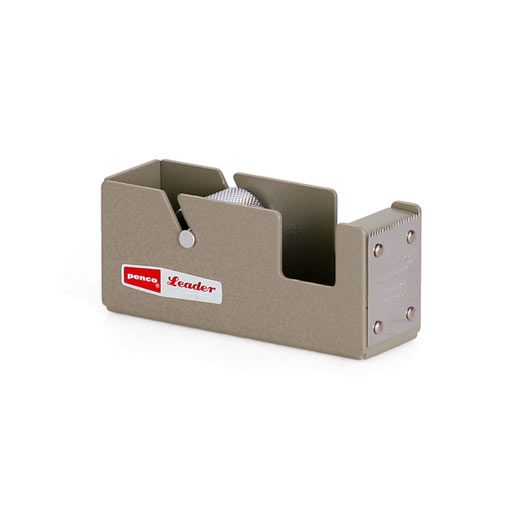 PENCO tape dispenser (small)
Original price
$ 24.00
-
Original price
$ 24.00
Availability:
Out of stock
Availability:
5+ in stock, ready to be shipped
Availability:
Out of stock
Availability:
Out of stock
This small, heavy-duty steel tape dispenser is a useful office classic. The Hammer-tone finish that resists rust and scratches, with attractive industrial coloring. The small size sits easily on a desk or you can take it with you in a nice pencil case.
Use it to hold tape rolls up to 0.75w x 2" diameter on your desktop or mounted to a wall or counter with screws (not included). Change tape rolls easily by merely sliding the spool out. They are made by Penco for Hightide, a line of Japanese-designed desk accessories that are as fun as they are useful. Hightide works with traditional artisans and sources specific materials to produce a wide variety of designs that allow you to customize your desk.  They're available in a range of colors to suit your moods: red, navy, and green.
Designer: Shotaro Ryu

Size: 3h x 6.2w x 1.5"d

Materials: Steel