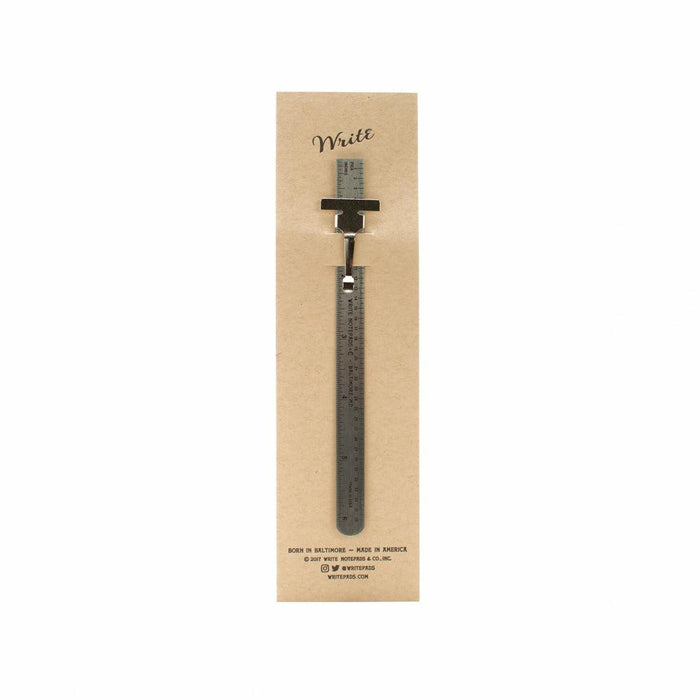 Pocket Linear Measuring Device
Original price
€9,95
-
Original price
€9,95
Availability:
20+ in stock, ready to be shipped
Gaebel of East Syracuse, New York has been a staple in every print shop and book bindery for generations. The Write Notepads & Co. family has used them since day one! In fact, there isn't a single machine in our facility that doesn't have a trusty Gaebel ruler nearby to assure precision and accuracy.
Whether you're a graphic designer, printer, or just a fan of cool American-made tools, you can now own your very own Write Notepads & Co. etched Gaebel ruler. 
Sold individually
6" pocket slide ruler.  
Included units: Inches - Picas - Points - Metric
Stainless steel
American made by Gaebel