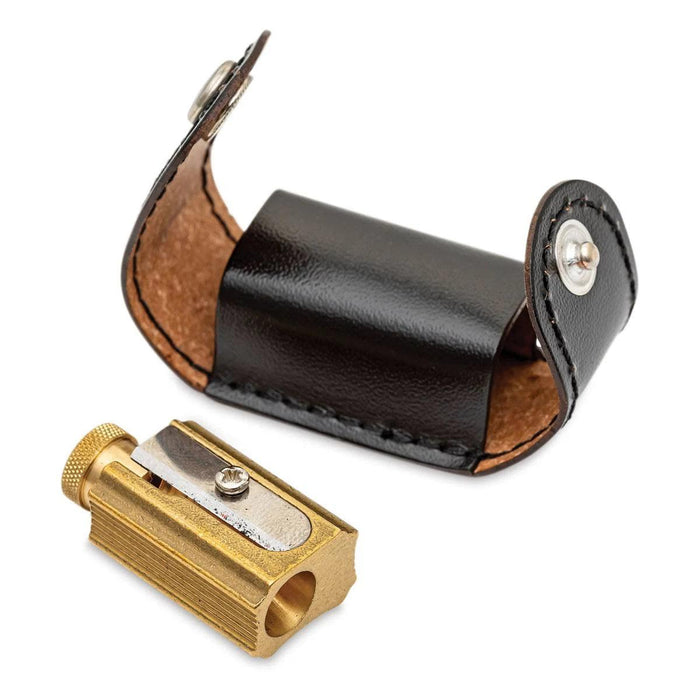 Dux Adjustable Brass Sharpener
Sold out
Original price
€22,95
-
Original price
€22,95
Availability:
Out of stock
Introducing the Dux Adjustable Brass Sharpener, the ultimate tool for achieving a perfect point on your pencils every time. Crafted from high-quality brass, this sharpener is built to last and will add a touch of sophistication to any workspace.
One of the key features of the Dux Adjustable Brass Sharpener is its adjustable sharpening angle, allowing you to achieve a sharp point tailored to your specific needs. Whether you are an artist looking for a fine point for detailed work or a writer who needs a broader point for writing, this sharpener has you covered.
The Dux Adjustable Brass Sharpener also features a replaceable blade, ensuring that it will last for years to come. And with its compact size, it's the perfect tool to take with you on-the-go, whether you're sketching in the park or taking notes in a coffee shop.
This sharpener is not just a practical tool, but a stylish accessory as well. Its elegant brass design makes it a beautiful addition to any workspace or pencil case, and its timeless design ensures that it will never go out of style.
Invest in the Dux Adjustable Brass Sharpener today and experience the difference that a perfect point can make in your work.