Writing about Work: Improve Job Satisfaction by Keeping a Job Journal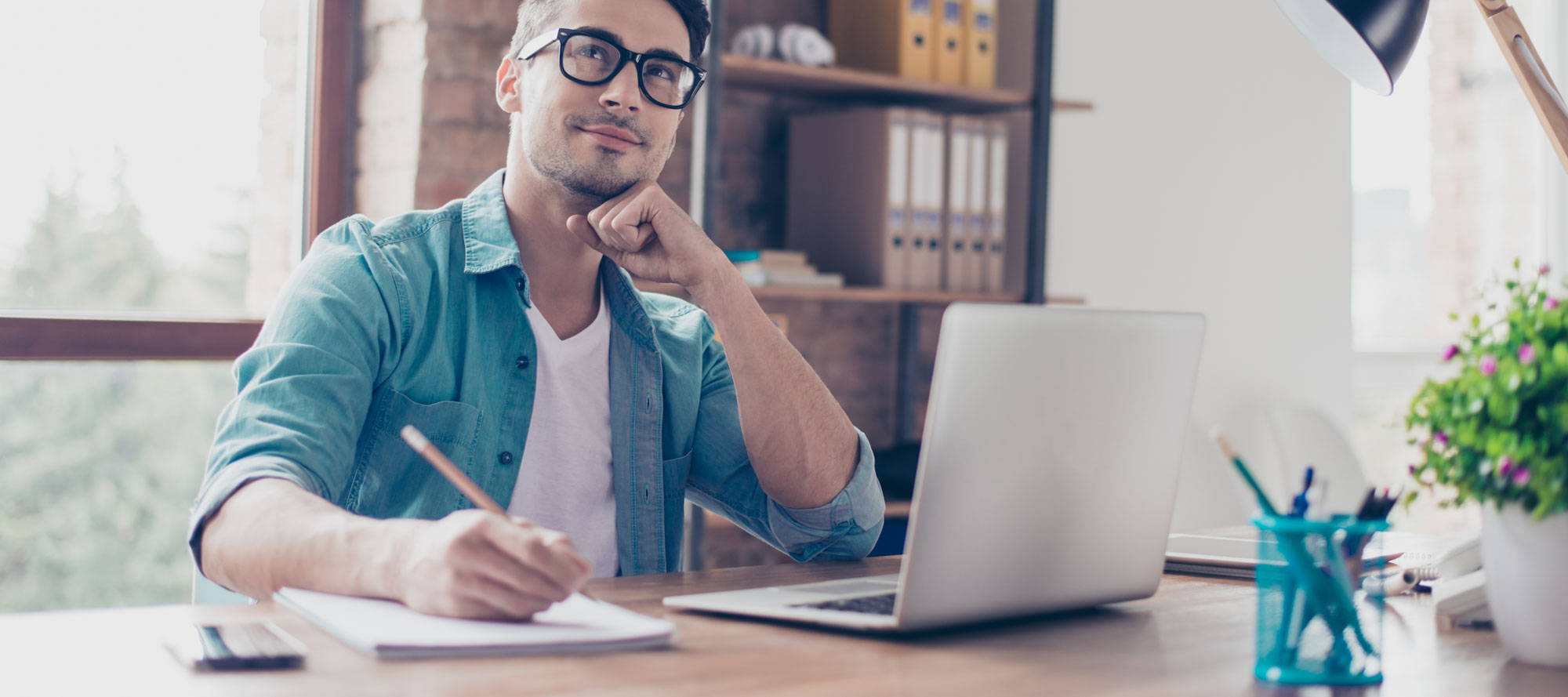 Writing about Work: Improve Job Satisfaction by Keeping a Job Journal

Author Susie Yakowicz / Category Career Development / Published: Apr-25-2019
Keeping a job journal has many benefits, including improved job satisfaction. However, how do you get started? These eight tips will help you structure your journal, write effectively, and use this tool to enhance your work life.
Looking for ways to improve your job satisfaction? You might start by keeping a job journal. Journaling about your job won't just bring renewed zeal to the daily grind; it'll allow you to unleash thoughts and frustrations you've kept bottled up, spur ideas and creativity, and provide clarity on how to achieve work success moving forward. However, there's an art to effective job journaling, and it begins with learning some basic guidelines. Here are eight tips for keeping a job journal that will bring inspiration, joy, and prosperity to your work life.
Choose a Journal Style That's Functional
There's no need to invest in a fancy journal for writing about your job. A simple notebook with lined pages will do the trick. Just be sure to choose a journal that makes you want to pick it up and write in it--one that's easy to use, fits your writing style, and allows you the freedom to explore and express your work reflections. It should also slip into your briefcase, backpack, or purse so that you can transport it conveniently.
Variety may be the spice of life, but it can also add zing--and value--to your job journal. Don't just rehash the workday page after page. Instead, mix things up. Use your journal to flesh out a complex work project or depict a task that was particularly gratifying or challenging. Jot down words of encouragement from bosses and co-workers. And write lists, like a list of monthly goals or recommended books that could help advance your career.
Keep the Journal's Purpose in Mind

While it's common to go off on tangents when writing, aim to keep this journal specific to your job. Journaling about the rest of your life is great; just save the non-work entries for another journal to tend to at another time. Keeping the job journal's purpose in mind when you write will help make the effort more meaningful, productive, and beneficial to your career. It may also inspire you to keep other journals for different areas of interest.
Journals are meant to be informal, so don't worry about following strict grammar, spelling, or word choice rules. Writing that is unencumbered and flows naturally will be the most helpful for building and improving your work life. Remember, no one else but you will read your journal, which means you're free to write however you want. Embrace that freedom and strive for satisfaction rather than perfectionism.
Don't Leave Out the Positives
There's no harm in writing negative thoughts about your job in your journal. It's good to get things off your chest and onto the page, where you can (and should) leave them. However, try to avoid filling your journal with negativity. Write about positive aspects of your work, too, using a hopeful, buoyant tone. You'll be surprised at how therapeutic and motivating your writing can be when it's filled with optimism.
Read Back Your Journal Entries
Once you write a journal entry, don't forget about it. Go back and read what you wrote--today, tomorrow, next week, even next month. You can learn from past journaling and glean ideas for future writing sessions. You'll also gain satisfaction from seeing how far you've come in your career. To make it easy to read and refer back, keep your journal organized by subtopics. Also, don't throw away completed job journals. They can come in handy down the road.
A journal is your completely unaltered voice - it's just for you. And if you know that voice, and you like it, you can bring it out to everyone else, and that's the most honest and vulnerable thing you can do.
— Lucy Dacusu
Avoid Journaling in the Middle of the Workday
Bear in mind that your journal writing is an extracurricular activity, so make sure it doesn't interfere with the work you are called and being paid to do. The best time to reflect and write in your job journal may be at the end of the workday when your thoughts are still fresh, but you aren't cutting into committed work time. That doesn't mean you can't scribble a few notes during the day for expanding on later in your journal.
Journaling is most effective when you do it routinely. Get in the habit of writing in your job journal daily, if possible. Even if you don't have a lot to say on a given day, choose a topic related to your work and write at least a paragraph or two. Regular journaling will add fulfillment to your work routine, plus it can help you track your progress and accomplishments--all which help improve job satisfaction and overall performance.
Journaling about your job has many personal and professional benefits. Learn how to write effectively about your work, and see how energizing, motivating, and profitable it can be.
---
AUTHOR:
Susie Yakowicz
Susie is a freelance writer and editor, who has written hundreds of articles and stories for the web and print. She has also written and published four books, including two historical novels for young adults. She specializes in writing about dogs, health and nutrition, history, family issues, and writing and publishing.

Susie earned a bachelor's degree in English from the University of Colorado and has taken numerous postgraduate courses in writing and editing. She has held memberships in the Society of Children's Book Writers and Illustrators, the Maine Writers & Publishers Alliance, and the Editorial Freelancers Association. She is also a certified paralegal.

For more information on her work, please visit her blog, Writing from Minnesota, at susieyakowicz.com/blog.