The Update
"Everyone thinks of changing the world, but no one thinks of changing himself."
― Leo Tolstoy
Thanks for reading our blog week after week. We hope you have enjoyed the content. We want to take a moment to thank everyone for being great fans and connecting with us and the products. We enjoy looking at and reading all your posts, reviews, fan pages, and emails. Also, anyone who has taken advantage of the benefits of leaving a review, you are fantastic! We hope we can keep up to your hopes and needs. It's hard making any product and getting it to market for any company, but we are committed to creating products here that keep you excited.
This year has been a whirlwind. Before we only had a small selection of products in one color and some pocket notebooks. But starting late last year we began designing notebooks that have a professional look and feel but come in more formats, all with paper that smooth and heavy enough to prevent bleed through-unless you are using a Sharpie Marker. First, we made sure most of our Wire-O products come in excellent board cover stocks of Black and Pistachio. Also, We introduced the super popular Meeting Notebook. Then a Lined Notebook and Dot Grid Notebook. These large sizes were desired internally for a long time. We were happy to have notebooks we can use to do complicated projects. We hope you have found them useful too. Next, one product that causes some controversy, we brought back the Steno Pad, but with Dot Grid pages. The dots were a shock to some, but this version is already doing better than the previous one. We will keep watching this product to see what can be improved. We also introduced some specialist products this year. We are proud of the Landscape Lined Notebook. The format is the preferred notebook of Chris and seems to work well for left-handed people-the Dot Grid Notebook can be used the same way we didn't make a Landscape cover).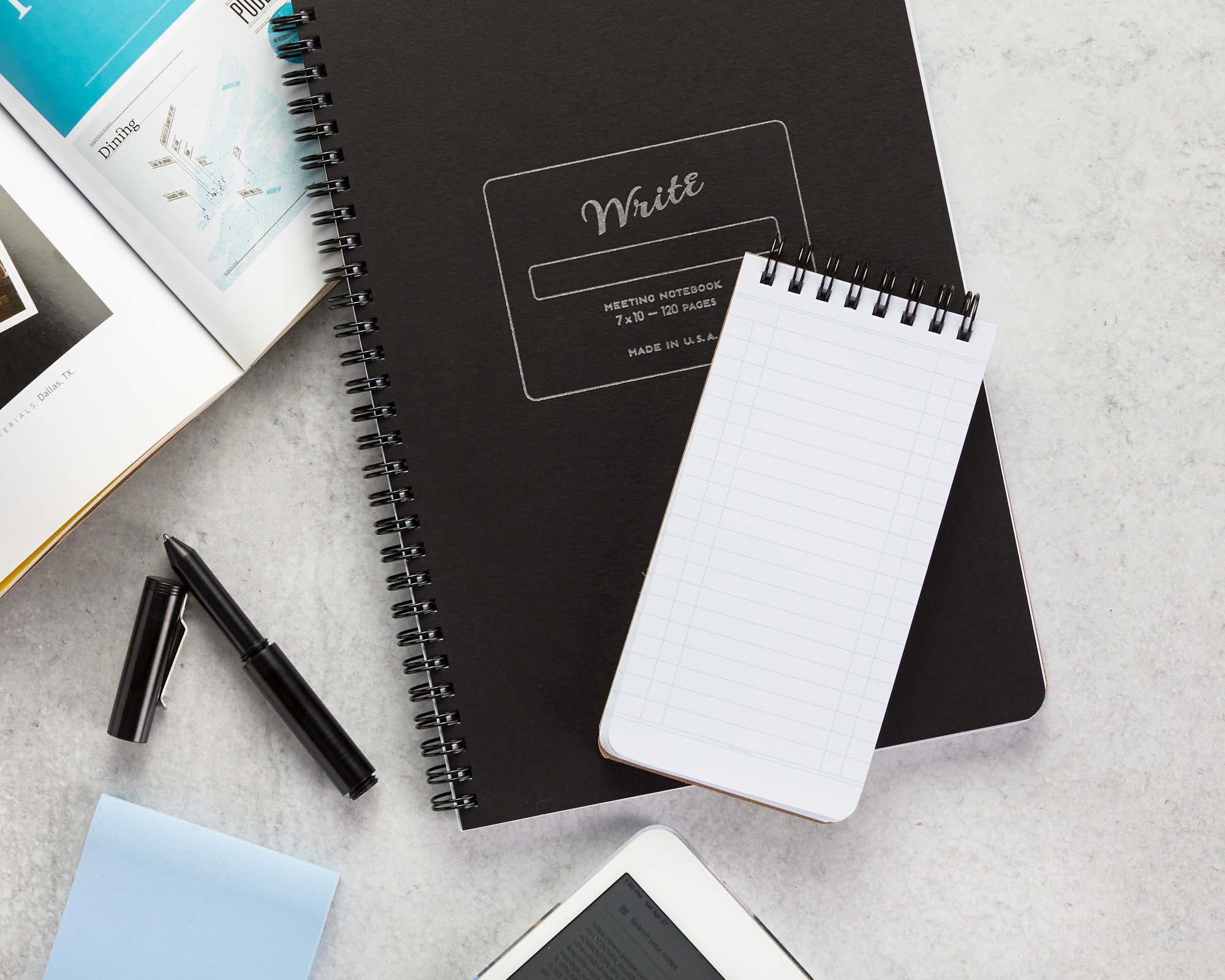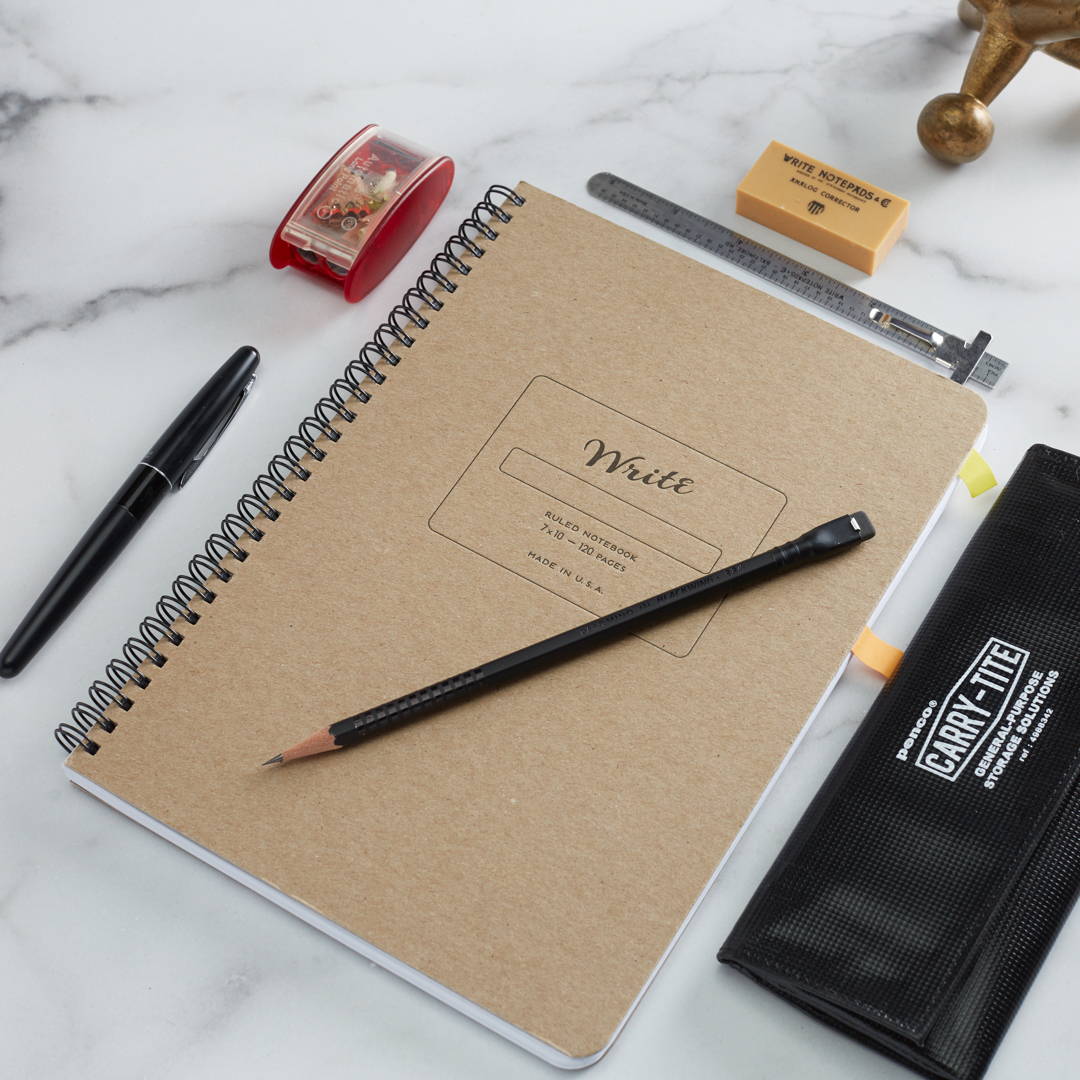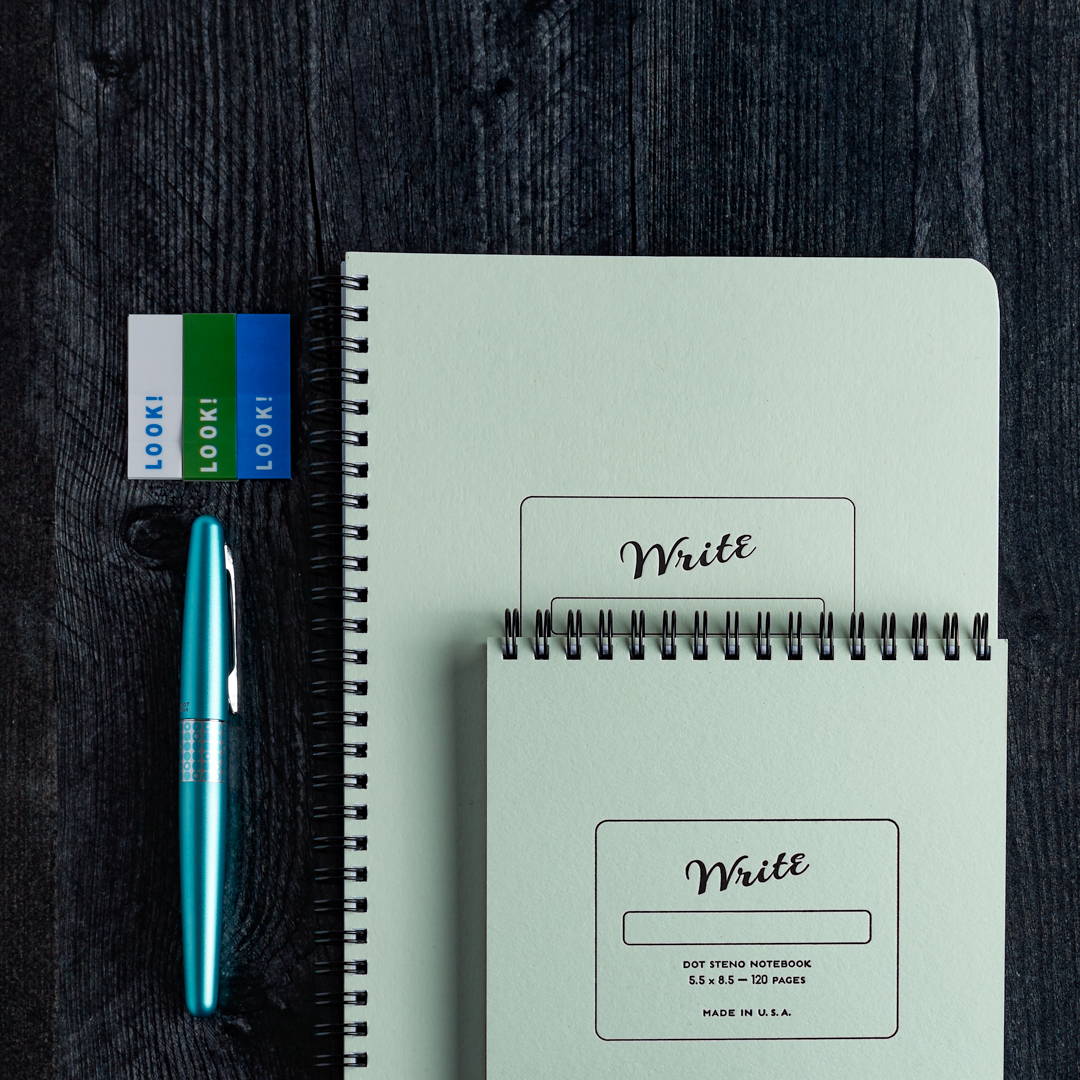 This year we continued our limited edition notebooks. We had some amusing ones this year, the Zhū with its gold piglet and The Deep with its bilaterally symmetric Octopus on the cover. This year we wanted to stop following the crowd, other companies, and start doing limited Editions that are fun for us and a treat for those who are fans. So, you might have noticed the scheduling has changed because we don't have a quarterly subscription service, we don't have the pressure of hard dates. We have been down that road. Right now we are sticking to four limited editions a year, plus "special editions" when we have a cool idea we need to get out. There have been a few questions about our limited editions. One that comes up a lot is why don't we have a subscription box? The answer is we used to, but it was taking up more time than our small staff has, so we stopped. Also, the limited editions are more a community-insider-product for us rather than a revenue-generating product. Another question is, will the box ever return? Yes, we can't tell you when. We are working with paper companies and designs for the next version. We loved the boxes, and they will be back soon.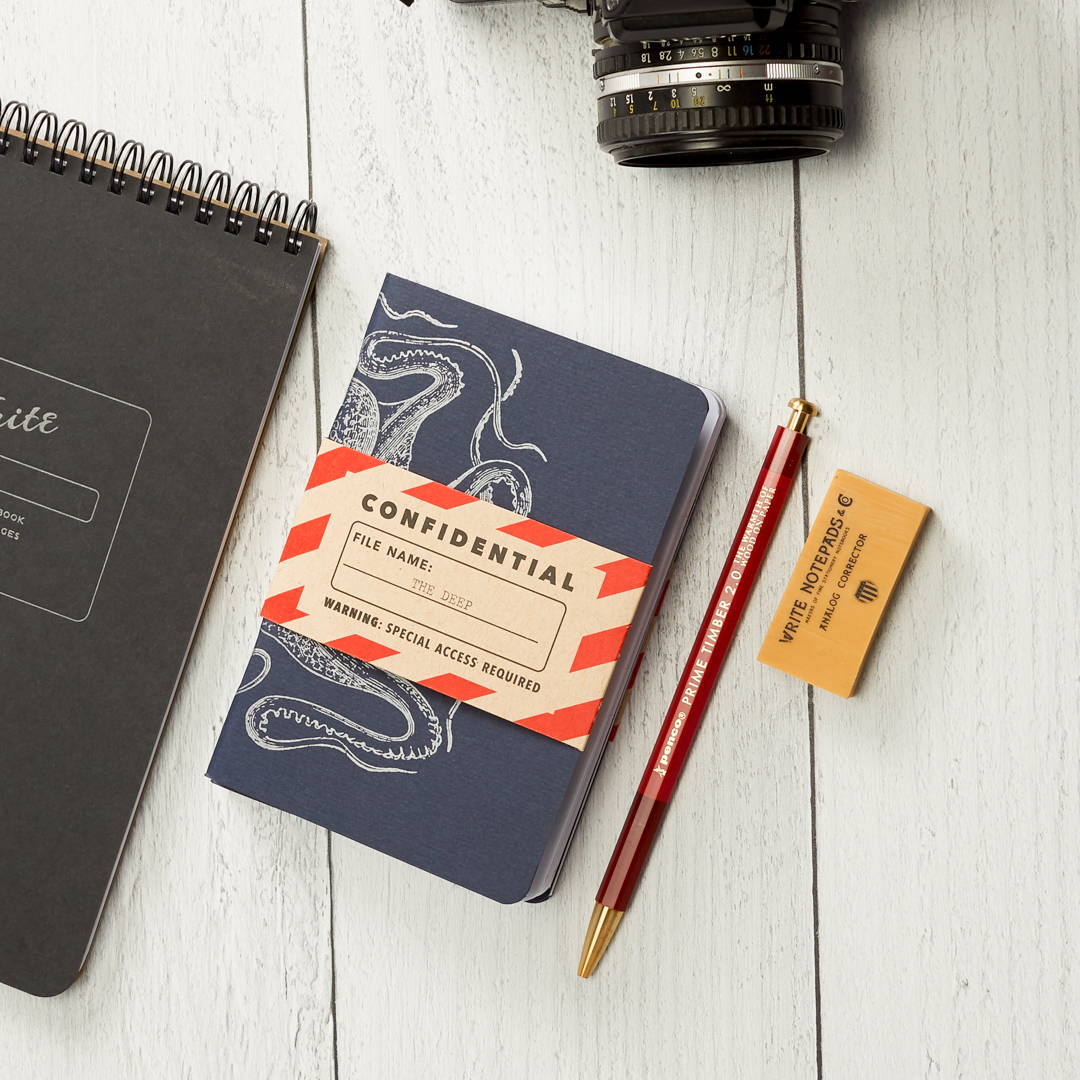 This year is going great. What about the future? Well more change is coming, we know everybody hates change, but this is good. August is our anniversary month as a company, so expect something limited then. Also, we will be answering the question why didn't we have different colors from the beginning and the issue what is the weekly planner missing? Side note: the clampy clips work great for gathering up used pages in the weekly planner. There will be a significant change coming to our pocket notebook world. It is about time to get these workhorses organized. And we will answer the question, why don't we have nice case bound books? And remember those gift boxes from awhile back? They will be making a return along with monogramming.
We hope you like what's going on and enjoy the stuff coming. Each product might not be for everyone, but the hope is one notebook will help our customers do better in life and at work.