Avoid Meetings When Possible. Prepare for Them When Necessary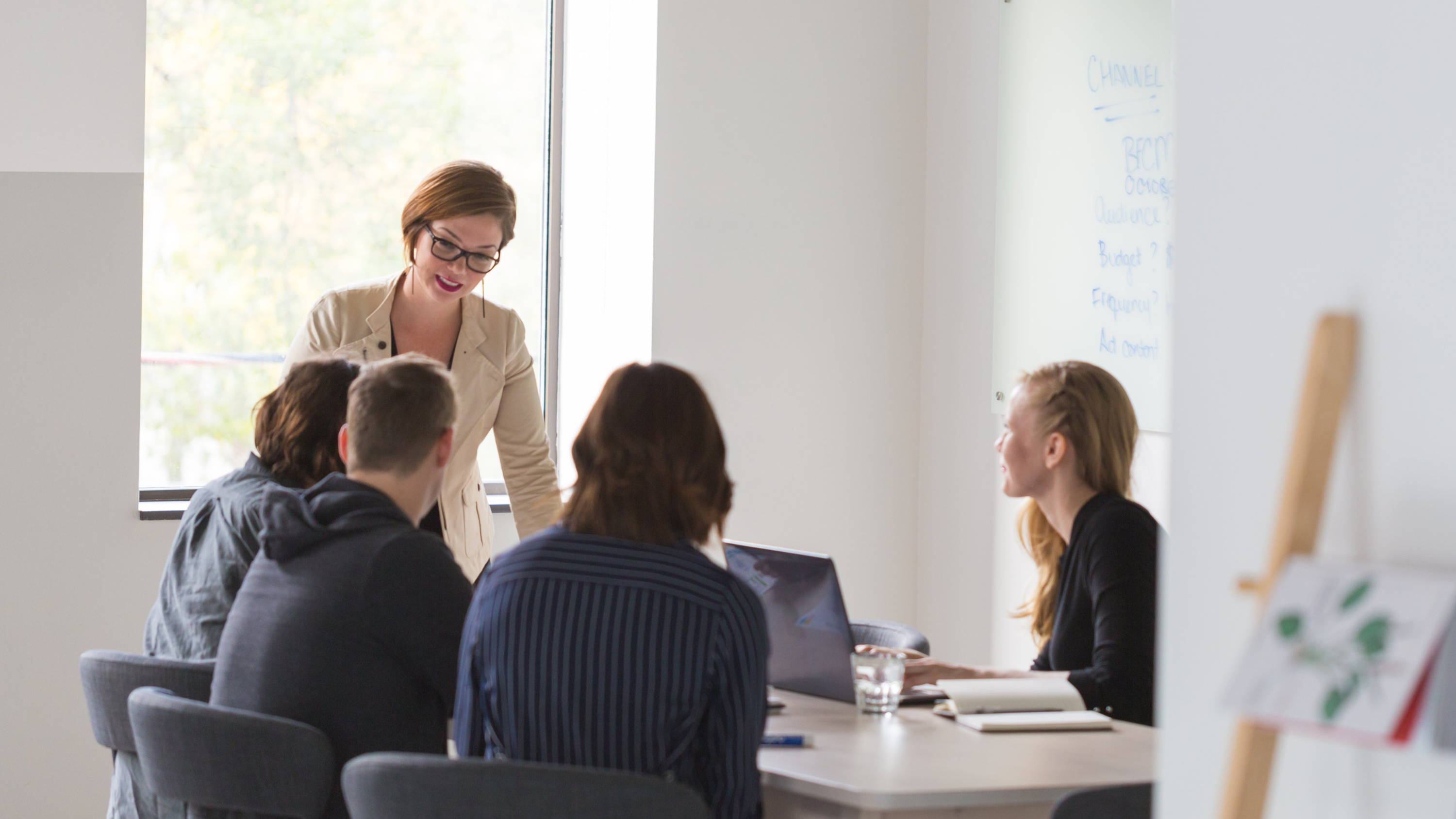 Avoid Meetings When Possible. Prepare for Them When Necessary
Author Jon-Michael Moses / Category Meetings / Published: Apr-04-2019
Leading meetings is a great way to gain visibility and leadership opportunities in an organization. It provides you a chance to show your ability to direct a group to reach specific outcomes. Also, running meetings is a great way to show your peers and bosses; they can trust you to lead. Conversely, being in charge of a poorly run meeting can be disastrous for your career. Therefore, don't underestimate the value of running great meetings.
There are many strategies for having great meetings. Here are five ways to make meetings more productive. The most important thing to remember is that meetings are supposed to be beneficial. They should help you move forward on a project, answer critical questions, or generate new ideas to problems you face. Therefore, running productive meetings can be very powerful to you and your organization, never underestimate the value of running great meetings people want to attend. Everyone else will appreciate it and so will your career.
Do I Need To Hold A Meeting?
Today, most organizations have a ton of information floating around, and teams need this information to stay active. Many times when teams want to share information the default answer is to schedule a meeting. Is this always the most effective way to use people's time? The first thing you have to figure out before having a meeting is what the intent is? Is the meeting essential? Ask yourself a couple of quick questions: Do I need input from others to make progress on a project; does moving forward with a task require a face-to-face conversation; is this meeting our most valuable use of time? If your answer is no to any of these questions, don't schedule a meeting. You will be wasting people's time. If you wish to merely update people on the status of a project or share some information, see if there are other means to communicate it to the team. You might be able to send an email or use team collaboration software. In the end, meetings are supposed to be effective so make sure the purpose justifies bringing people together.
Once you decide to schedule a meeting, the next thing you need to do is set the agenda. It gives the session a clear sense of purpose. The agenda could be on a handout or write it on a whiteboard. Once the meeting starts, discuss this agenda. "Everyone should know why they've gathered and what they're supposed to be accomplishing," says Adam Bryant in his New York Times article, How to Run a More Effective Meeting. The agenda will help the meeting stay on track and stop it from wondering, acting as a compass for the conversation.
When you are holding a meeting, you are interrupting people's days. In any organization time is a precious resource. Don't waste their time. If you are leading a meeting let others speak. Your job is to get others to talk and guide others in the discussion. "Once you state the conclusion," remarks Navin Nagiah, CEO DNN Software, "There's no discussion." Other perspectives are essential in business, so let others speak. If people get off track, remind them of the focus is as well what it is not.
It is important to walk out of the meeting with a clear action plan. Use the last few minutes of the meeting to discuss these next steps. An effective plan may include the specific action item itself, as well as the particular person responsible for the item. Also, it should have a clear deadline and agreement from the person responsible. Without a clear action plan, the meeting is a waste of time. It is essential you identify action items during the meeting, putting these in your notes, along with the person responsible and a target follow-up or completion date.
Even after the meeting is over, there are still several activities to do for people to get the most value out of your meeting. Make sure to distribute meeting notes for participates. These are not formal meeting minutes, but more a high-level summary of all discussed, including follow-up items and next steps. Also, you will need to follow-up on action items and commitments. Follow up one-to-one with each person responsible before the due date. This way you assume positive intent allowing them time to finish the commitment before the deadline.
Meetings can be a complete waste of time if they are done wrong, wasting valuable resources and productivity. If you apply these five easy steps, you can make your next meeting more productive and more enjoyable to the team. Additionally, you can gain the respect of your co-workers and boss. In the future, we will share more approaches we like to use here at Write Notepads & Co. and some fresh insights from others we have learned along the way.
---
Jon-Michael is the Keeper of the Grey Background at Write Notepads & Co. When not intensely focused on stationery he can be found in the world of EVE Online or playing Super NES.